Mother's day Sunday May 12th – Mom's ride for free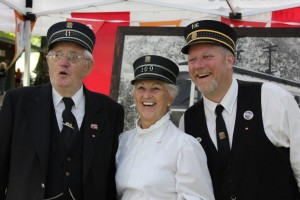 Nelson StreetCar#23 is officially open for a new season, just in time for Mother's day.  Starting this weekend (weekends only – for now) the Nelson's Historic StreetCar#23 will be shuttling passengers on a beautiful trip along the west arm from Lakeside Park to the Prestige Inn.
This Sunday is Mother's Day and to show our gratitude for all the hard work that they do, the Trolley Society is offering free admission to all Mom's on May 12th.
The opening weekend is also an excellent opportunity to renew your annual unlimited rider membership or sign up to become a driver, conductor or part of the society, everyone is welcome.
Streetcar #23 starts each morning at 11am, the trolley is put back to bed at 5pm and makes round trips all day every half hour.  It will only be open for weekends but will be open for 7 days a week as the summer arrives.
The Trolley is also available to for private bookings and charter tours.  For updates on conditions and to see the current schedule go online to NelsonStreetCar.org  or call (250) 352-7672