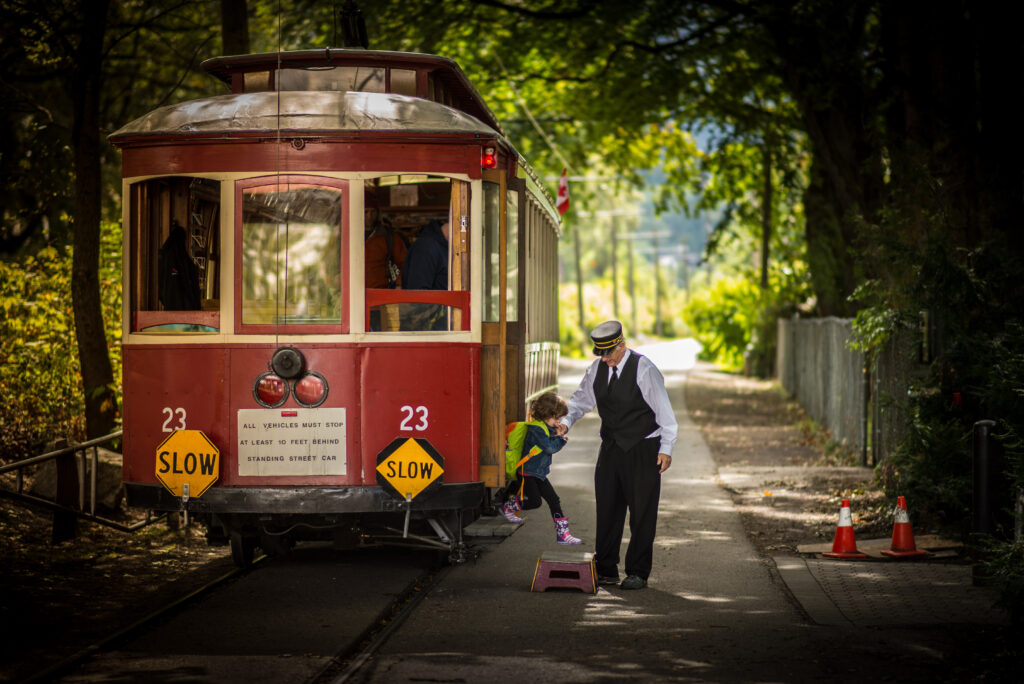 To ensure the Streetcar was able to continue operating the Nelson Chakho Mika Mall parking lot required a stability subgrade assessment of 50 feet of track in the spring of 2022. This was completed and the historic Nelson Electric Tramway, also referred to as the Streetcar, will continue to operate for locals and visitors this year.
$80,000 was required for this assessment. Funds are still being collected through community donations (thank you!), Nelson Kootenay Lake Tourism, and other pending grants. BUT we need your continued help too. 
The Streetcar is a tourism attraction as well as part of the heritage of Nelson that has been here since 1899. The Society is in its 30th year of operation, in 2022. The Streetcar, being 116 years old this year, needs constant attention to ensure it runs safely. The constant upkeep also requires funds. This is where you come in: Please support this needed fundraising initiative to ensure the Streetcar, part of Nelsons' character and heritage, is preserved, and accessible for years to come.
A campaign ran throughout March 2022 and a lucking contributor won a day as a Streetcar Driver and a $100 gift certificate at the restaurant of their choice in Nelson (donated by Nelson Kootenay Lake Tourism)! Congratulations to the winner, and thank you everyone who has donated to this worthy cause.
Visit the fundraiser below for more information and to donate.